Kofinas Fertility Group in New York's caring, skilled nurses prioritize your comfort.
Our nurses assist our specialists with every aspect of your fertility care. Each has a deep dedication to the practice of fertility medicine, and they make a real difference in the lives of everyone who walks through our doors.
Meet Paulette Friscia, RN, WHNP, the experienced leader of our nursing staff.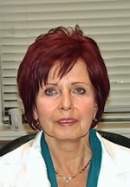 Paulette Friscia has been a nurse practitioner for more than 26 years and was recruited to Kofinas Fertility Group in 1988. Prior to joining us, she worked as an obstetrical nurse and a nurse practitioner with a certification in women's health.
As the head of nursing at Kofinas Fertility Group, Friscia oversees the nursing staff and coordinates the activities of the ovulation induction, in vitro fertilization (IVF) and egg donor programs. She also performs clinical tests, such as post-coital testing, ultrasounds and endometrial biopsies.
Friscia has accumulated a depth of experience managing all aspects of infertility and is always available to answer questions and guide patients through the very stressful process of fertility treatment.
Meet Janeis Chesson, RN, our compassionate Donor Egg Program Coordinator.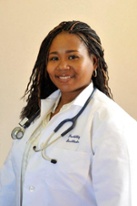 Janeis Chesson joined the Kofinas Fertility Group in 2005 and has been contributing to the success of the practice ever since.
Chesson routinely monitors intrauterine insemination (IUI) and IVF procedures, and she works closely with the physicians to evaluate and monitor each person, working hard to ensure you receive nothing but the best possible care.
As clinical nurse supervisor, Chesson is remarkably skilled at understanding your needs and answering any of your questions and concerns. She devotes herself to providing you with individualized care and emotional support. With the help of our knowledgeable and friendly staff, she will educate you about the IVF process and work with you one-on-one during each stage of your treatment.
She oversees the training of our patient assistants and their day-to-day activities. She has a real passion for quality, and she constantly practices a highly personalized approach to fertility care. She prides herself in knowing everyone by name and being available to help at all times.
For more information about our nursing staff, or to schedule an appointment, call 718-736-2218. You can also schedule an appointment using our easy online form.