Charalampos (Harry)
Chatzicharalampous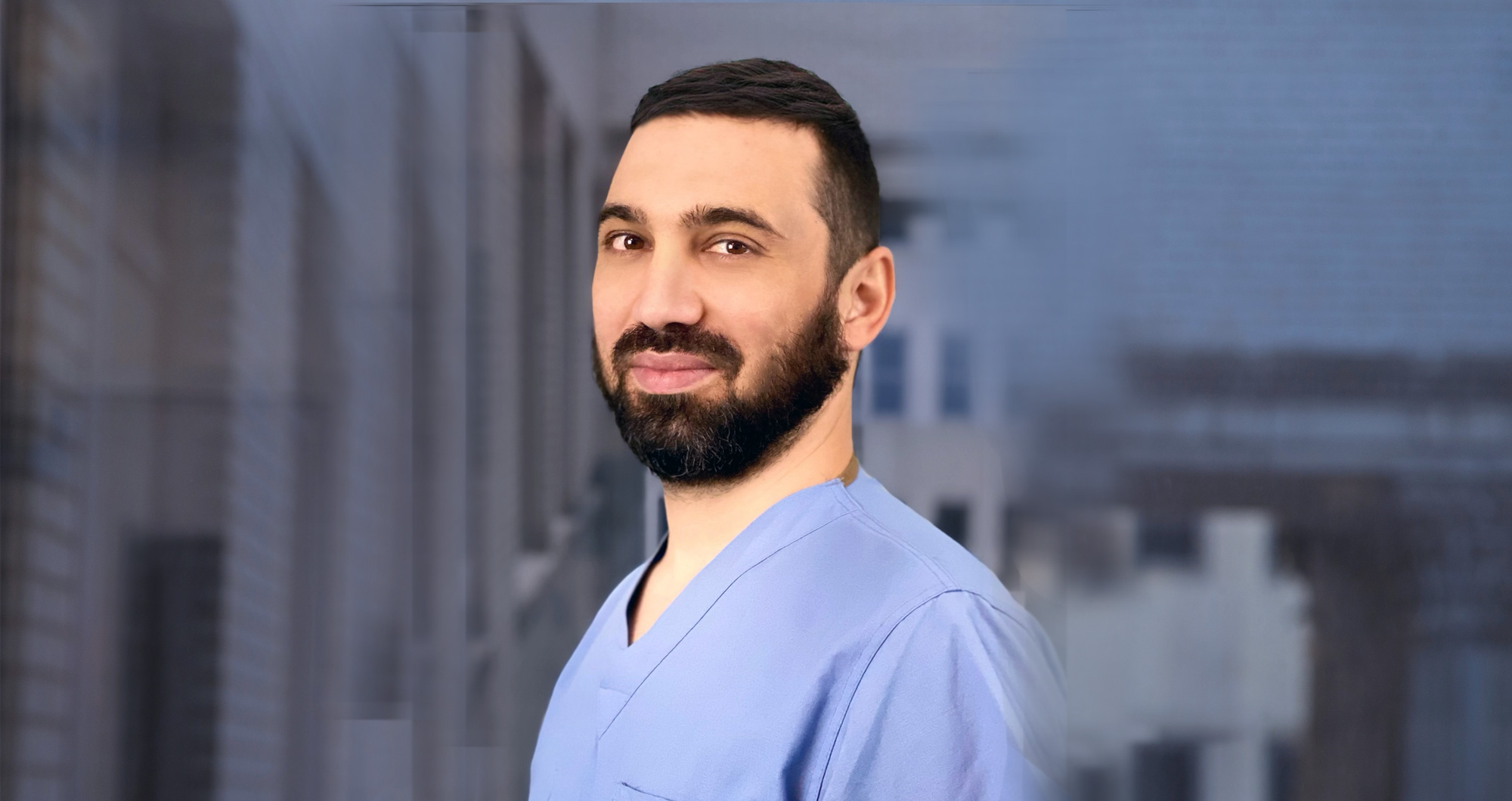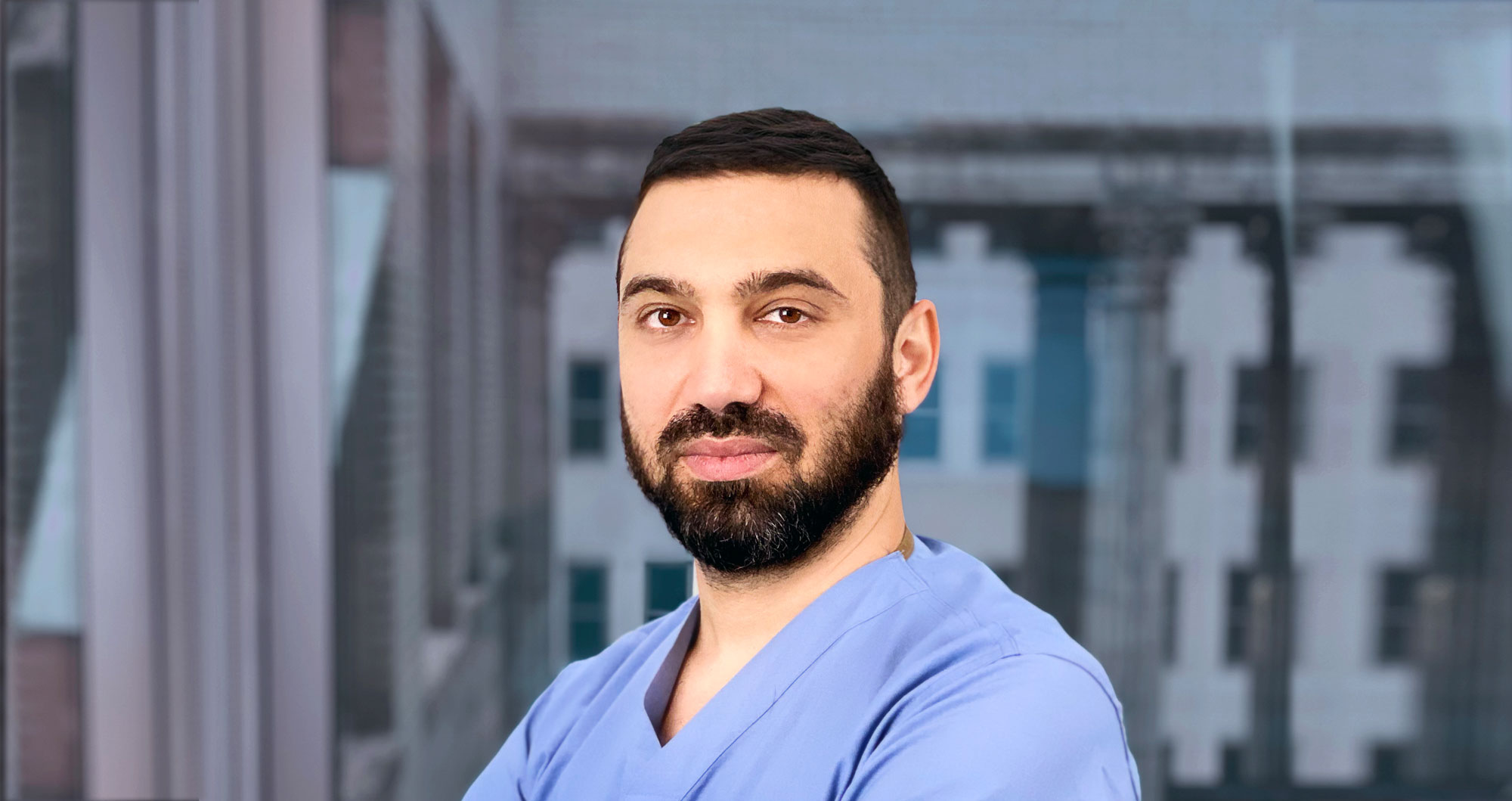 Meet Charalampos (Harry) Chatzicharalampous
---
Now try saying it 3 times as fast as you can. Just kidding, we call him Dr. C for short.
Dr. C is the newest member of the Kofinas Fertility team and we are thrilled to have his incomparable experience in both Reproductive Endocrinology & Infertility and Medical Genetics (AND delightful personality) at our center. His 14 years of training and expertise were enough to add so much value to our patients, but it is his vibrant and detailed approach to his patient care that sets him apart.
Physician Specialty
Reproductive Endocrinologist
Training & Recognition
Triple Board Certified in Obstetrics and Gynecology (ABOG), in Clinical Genetics (ABMGG), and in Reproductive Endocrinology and Infertility
Fellow of the American College of Obstetrics and Gynecology
Fellow of the American College of Medical Genetics
Fellowship in Reproductive Endocrinology and Infertility at Wayne State University School of Medicine in Detroit, MI
Fellowship in Medical Genetics at the Icahn School of Medicine at Mount Sinai in New York, NY
Residency in Obstetrics and Gynecology at The Brooklyn Hospital Center in Brooklyn, N

Doctorate Degree (PhD) in Reproductive Medicine from the University of Athens, Greece, graduating with first-class honors

Master of Science (MSc) in Female Reproduction from the University of Athens, Greece, graduating with first-class honors
Doctor of Medicine (MD) from the Medical School of Aristotle University in Thessaloniki, Greece
Member of the American Society for Reproductive Medicine (ASRM) and the European Society of Human Reproduction and Embryology (ESHRE)
Awards and Recognitions
Multiple award winner for patient service excellence and excellence in basic science and clinical research
Why did you go into this profession?
I come from a big family and I always cherished how lucky I am to have grown up with siblings and many cousins, but it was not without challenges. Many close family members had struggled with infertility, endometriosis and early menopause and my grandmother suffered from severe osteoporosis and fractures at an early age. My decision to seek a career in reproductive medicine and try to further understand and treat these complex conditions came quite naturally and my early experiences sparked my interest on how I could make a difference in people's lives.
What did you find compelling about it? What do you most enjoy about it now?
I was always fascinated by the complexity of the human body – I used to have so many human anatomy models in my bedroom growing up and that definitely fueled that curiosity. When I was younger, we always had lunch as a family and my parents used to use that opportunity to have all kinds of conversations about science and medicine – I vividly remember wondering how a baby could fit in a "test tube"!
I enjoy many aspects of my work. I still enjoy being fascinated by the human body and being able to be a part of my patients' journey makes it even better. I find my work very rewarding working with my patients and knowing that I contributed to their success of starting a family. When I receive pictures of their babies, it absolutely melts my heart.
How would you characterize your style of patient interaction?
With compassion and attention to detail is how I approach my patient care. I tend to talk a lot and try to address all the worries and uncertainties that patients are often concerned about. I want to tell them what we are doing, why we are doing it, how it will be done, and what the expected outcomes could be. I want them to make an informed decision, without rushing through testing or treatments.
What do you hope to be able to give or do for patients?
I never want my patients to be in a grey zone of "I don't know why I cannot conceive, I am not sure why I did this test…" That's why I spend a great deal of time with them explaining every step of the process in their journey and justifying it with evidence-based medicine and quality research. I find myself being their advocate throughout the process and being invested in the best possible outcome.
What is your best quality as a member of this practice's team? How does that help you in your role?
I am extroverted, optimistic and vibrant, that fits well in our great team and can also be very invigorating for my patients, especially when going through this difficult journey. Professionally, I bring a lot of varied experience to the table. My additional expertise and board certification in Clinical Genetics, gives me the opportunity to help with very complicated cases. These cases may require complex genetic testing or extensive counseling that would normally have to be referred to other centers, but now these can be done at our facility.
Get to know the rest of the team