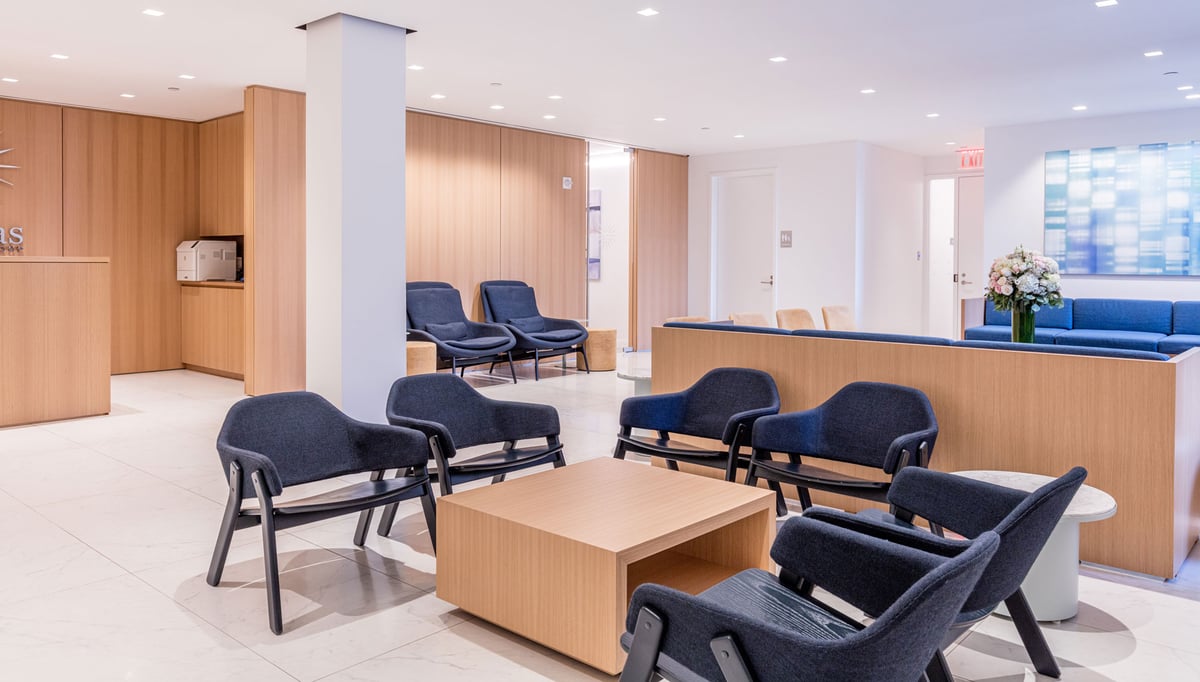 Kofinas Fertility Group in New York offers you unsurpassed fertility care.
Your goal is to start a family, and our life's work is to make that happen. Here at
Kofinas Fertility Group, a fertility clinic in New York
, we're true experts in fertility medicine, and every solvable fertility situation is within our capability. We won't send you away for tests, exams, surgery or any other aspect of your fertility care, for the simple reason that nobody does it better than we do.
We give each couple or individual a personalized care plan that offers the optimal chance for a successful pregnancy, and we provide you with care and capability from the forefront of fertility
Choose our skilled, experienced professionals to deliver great results.
The expertise and determination of our specialists, coupled with our unlimited technological capabilities is why we're New York's choice for exceptional fertility treatment. We believe that the root cause of your fertility challenges should be addressed first to optimize your fertility success. Because surgery is often necessary to optimize your chances of success, excellent surgical skill is a key talent all of our doctors possess.

Over 30 years in practice has led to thousands of people just like you that have discovered the warmth of parenthood when they had thought - and had been told - that pregnancy wasn't possible. You too can join our growing book of success stories.
We have been a pioneer of advanced fertility treatments with several firsts including:
Brooklyn's FIRST In-Vitro Fertilization (IVF) procedure and birth
Brooklyn's FIRST successful Gamete Intrafallopian Transfer (GIFT) birth
Establishment of the FIRST egg donation program and birth from donated eggs in Brooklyn
Establishment of the FIRST oocyte cryopreservation (egg freezing) program and birth from frozen eggs in Brooklyn.
Why Choose Us?
---
We provide a custom treatment plan based exclusively on your needs - We don't skip straight to in vitro fertilization (IVF).
The "skip to in vitro fertilization (IVF)" strategy used by many other fertility clinics is not followed here at Kofinas Fertility Group. The purpose of our professional lives is to help start a wonderful new chapter in your life, and despite what you may have heard, you may not require IVF to accomplish that. Or, you may need to take certain steps before undergoing IVF in order to give yourself the best chance for success. We are very proud of our success rates in all categories and age ranges.
We won't turn you away due to your age or BMI (Body Mass Index).
Our goal of discovering the root cause of infertility is so that each of our patients can GET and STAY pregnant so they have a healthy baby.
We are extremely thorough with our testing and individualize everyone's care.
Our doctors are very involved throughout the patient journey and work as a team led by Dr. George Kofinas.
Our doctors perform all the ultrasounds on our patients giving you the most qualified set of eyes looking at the whole of your reproductive health.
We have the most advanced fertility center available in New York and have our own private surgical facility, Manhattan Reproductive Surgery Center.
Services and Procedures
---
As the most comprehensive fertility center in New York, we have every conceivable option to give you an individualized approach to discovering the root of your fertility challenges.
No matter what your individual fertility condition requires, we are here for you and are capable of giving you the treatment you need to start a wonderful, loving family. Your needs truly guide our care. This means we completely customize your fertility plan in order to give you the best chance of a healthy reproductive system and healthy baby.
Request an Appointment
Request an Appointment