We're proud to feature our newest team member at Kofinas Group, Dr. Chantae Sullivan-Pyke. Get to know her background in fertility, how she aims to help patients like you, and what she notices about common challenges facing families today.
Chantae Sullivan-Pyke, MD, MTR, FACOG, has been in the field of Obstetrics and Gynecology for eight years, during which time she completed a four-year residency in Obstetrics and Gynecology at the New York Presbyterian Hospital at the Columbia University Medical Center and a fellowship in Reproductive Endocrinology and Infertility at the University of Pennsylvania in Philadelphia, PA
You can meet Dr. Sullivan-Pyke at our Central Park West, Midtown, and Brooklyn locations to speak to her further about any of the thoughts below. For now, enjoy getting to know her here!
Why did you choose to go into fertility as a profession?
"I chose to become a fertility doctor because I enjoy caring and helping patients bring home a baby. There are many unique challenges that patients face when planning a family and I want to help patients navigate the process and achieve their reproductive goals.
I am also interested in translational research that enables us to systematically ask questions raised in the clinic and to bring the answers we find back to the clinic to advance the care we can provide our patients.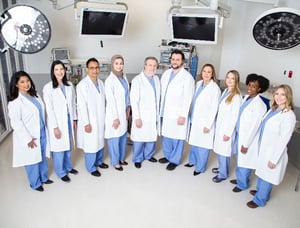 I am excited to be a part of this fast-growing field that puts patient care first and that has continued to advance dramatically in the past 30+ years because of ongoing research.
As a provider of comprehensive fertility care, I endeavor to care for any patient who walks through our doors."
What are common challenges you see women and families facing today in fertility?
"I commonly see misconceptions about the meaning / use of the AMH can lead to false reassurance or unnecessary anxiety. Anti-Mullerian hormone (AMH) is a hormone produced by the small follicles in the ovaries and gives a measure of a woman's "ovarian reserve". The test has been validated in patients with infertility and is a helpful way to predict response to hormonal stimulation during infertility treatment.
However, AMH is often being used in women who have not attempted to conceive in order to determine a woman's fertility although the AMH is only one part of the evaluation. Interpreting the AMH out of context can lead to false reassurance in some patients with a "good AMH" who may further delay childbearing or lead to unnecessary concern among others.
Second, patients' don't always realize that infertility may be caused by multiple factors in both male and female patients. For example, a couple may be simultaneously diagnosed with low sperm count, decreased ovarian reserve, and fibroids. Addressing multiple issues can be challenging and may require more time and interventions than patients' initially expect. My goal is to help each patient navigate these complex issues.
Lastly, financial and time investment for fertility treatment may be a barrier to even seeking an evaluation or treatment. However, in NY, private insurance plans are mandated to cover the evaluation of infertility and some plans do cover a number of treatments which can significantly decrease the out-of-pocket costs."
How do you approach finding a right-fit approach for people with diverse challenges in fertility?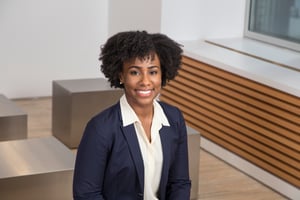 "Every patient or couple has their own unique story. I listen to each individual story and put it together with the findings after their evaluation to recommend the best course of treatment of my patients.
Besides test results, patients' intended family size, reproductive histories, and overall health are all important considerations when developing the treatment plan that meets their needs."
Do you have any particularly proud moments of your career so far?
"It makes me proud every time someone I've been working will becomes pregnant and can finally take home a baby."
Kofinas Fertility Group is fortunate to have dedicated and talented physicians like Dr. Sullivan-Pyke with us. To meet our team and get the answers you've been searching for in your fertility journey, feel free to give us a call or schedule an appointment.