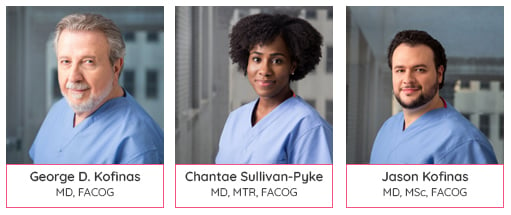 As one of the most comprehensive fertility clinics in New York, Kofinas Fertility Group is listed among several prominent publications including New York Post, Thrive Global, PRNewsWire, FertilityIQ, and Vitals.
Experienced Fertility Doctor in New York
Kofinas Fertility Group was founded by Dr. George Kofinas over three decades ago to help with reproductive medicine. Dr. Kofinas led many innovative practices prior to starting Kofinas Fertility Group. Today, Dr. Kofinas sets a standard of excellence at our fertility clinic for patients across the city of New York. With three convenient locations across the New York metro area, Kofinas is here to help with your fertility needs. Schedule an appointment to get a personalized assessment, unparalleled fertility treatment, and 5-star service today!


Kofinas Fertility Success Rates
Our team at Kofinas Fertility Group works hard to bring the best results to our patients. Time and time again, we have successfully helped our patients start the family planning process. See our 2016 Final Clinic Success Rates for yourself and learn why Kofinas Fertility Group is continually rated as one of the most comprehensive fertility clinics in New York.
Choose Kofinas Fertility Group
We would love to be of assistance for all of your fertility needs. Our medical directors and team of professionals have the experience and expertise to empower your fertility treatment needs. Regardless if you need help with in vitro fertilization (IVF), egg freezing, or the creation of a general treatment plan from start to finish, our team is ready to help.